Our Method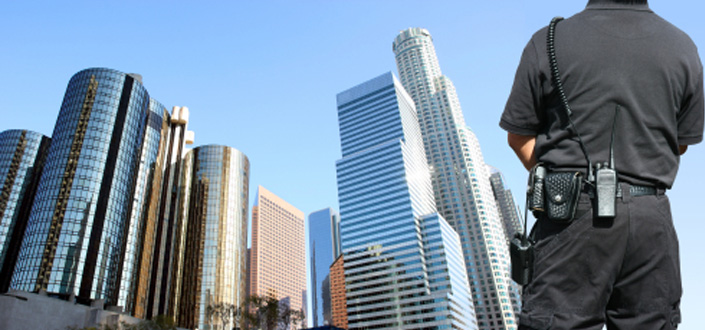 AXEL officers are licensed by the New York State Department of State, Division of Licensing Services and are trained in accordance with the provisions of the New York State Security Guard Act. Upon hiring, our officers receive a thorough orientation to familiarize them with our company's internal policies and procedures. Officers are also instructed regarding the specific requirements for the job site to which they will be assigned. These instructions are reinforced in writing on Post Orders developed exclusively by AXEL management as guidelines outlining the duties and responsibilities of officers at each site.
Communication
Effective communication is essential to your company's security. Our officers are equipped with two-way radio phones and/or hand-held radios for instant contact with our dispatch center or in the case of emergencies, 911 for police, fire or EMS response. Our patrolling officers are also equipped with a Computerized Guard Monitoring System, a tracking device which provides your facility with both accountability and a permanent record of the patrols made on your property.
AXEL prides itself on the personalized service it provides to all its clients. Our management team is available to address your security problems or concerns at any time of the day and contact information will be made available to all our clients. An AXEL manager is always on call to respond immediately to any emergency situation that may arise.
Through effective communication, a personalized management approach and a demonstrated expertise in assessing the needs of our clients, AXEL has built a solid reputation on the superior level of service it provides.
AXEL officers become an integral part of your facility's team by helping to decrease losses while enhancing your corporate image. Our officers can be uniformed to fit the needs of any specific environment.
Industries Serviced:
Sports arenas
Construction Sites
Commercial
Educational Facilities
Healthcare
Industrial
Recreation
Residential
Retail
Transportation Facilities
Warehouses
Wholesale
Contact Us to consult with an AXEL representative today!
Security Tip

When securing your facility, attempt to create layers. Fencing, locked doors, lighting, bars on windows, security officers, locked file cabinets, intrusion detection systems (IDS), are all layers. The more layers the better. ____________________________________