The Axel Difference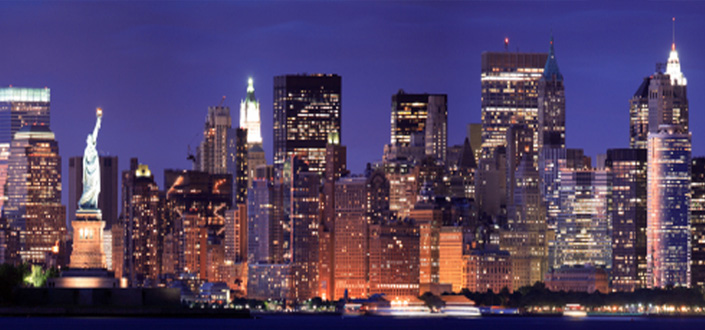 Today our management team has years of experience collectively in law enforcement and private security. But all this experience isn't enough to carry us in today's ever demanding market. We want to stay ahead of our competition and we are committed to this goal.
Our System
Our guard monitoring system replaces the old fashioned guard tour clocks. Tapes no longer have to be changed. Clocks no longer have to be wound. Most importantly you, the client no longer have to struggle reading the old fashioned tapes.
Briefly, here's how it works. Inside the data recorder is a computer board that is programmed to know what areas of your property are required to be patrolled and in what sequence the patrol should be made. We attach in different locations of your property computer chips that are encased in a protective metal casing.
Open doors or windows, or broken water pipes will cause an exception message to be generated on the patrol print out. If the guard notices any "exceptions" while on patrol, he can determine exactly what time such things as door tampering or water leaks were found. You'll also know what time your employees are locking up and if they're locking up properly. The guard keeps the data collector in a secure carrying case when not in use.
To retrieve the patrol data a supervisor merely places the pointed end of the data collector into a down loader and a printer prints a full report detailing each patrol. The report tells you the data of each patrol, what time each area of your property was patrolled, the time it took to complete each patrol, whether the patrol was done in sequential order if that is a requirement, and most importantly if any rounds were missed, or if any areas of the patrol were missed and which ones. It's called 100%, Guard Accountability and we provide it to you at no extra cost.
Computer Technology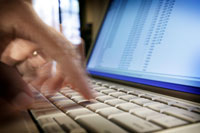 Computer technology enables us to stay at the forefront of our industry.
What sets one guard agency apart from another is how the agency screens, trains, places, and supervises its employees and how the management team responds to your needs and inquires maintaining the highest standards possible is always our goal.
Our Screening Process
Our applicants are drug screened. We also perform periodic random and for cause drug screening after hire. A background check is performed on each applicant. Past employers are contacted going back five years. Things like work attendance, job performance, honesty, reliability, reason for leaving, possibility for rehire, did applicant use drugs or alcohol to their knowledge and workers compensation history are explored. References are contacted and questioned about the applicant's character.
In accordance with federal and state regulations applicants are then required to fill out several employment forms where such things as work authority, past criminal activities and past residencies are determined. Fingerprints of the applicants are then taken and sent to the Department of State Division of Criminal Justice Services for screening.
Now that the guard is thoroughly screened and trained, we need a way to make sure your property is being patrolled regularly. We do this by equipping all guards with a state-of-the-art computerized guard monitoring system. We provide this system as a part of the security system at no additional cost to you.
In addition to using our computerized guard monitoring system to ensure guards are performing properly at your site, we have 24 hour supervisor staff visit your property regularly. This is at varied unannounced times.
Our standard uniform is provided to each guard free.
Every post is equipped with a 500 page numbered log book which is available for your review. You will receive a copy of an Incident Report Sheet whenever one needs to be generated. Our phones are answered twenty four hours per day seven days per week. You'll never get an answering machine or answering service when you call us. We give all of our clients our cell phone numbers. We are available to you and your staff 24 hours a day 7 days per week.
Contact Us Today!

Call today at
(718) 206-4800, email us at
Bell@axelpro.net
 or
click here
to fill out our short form.