Services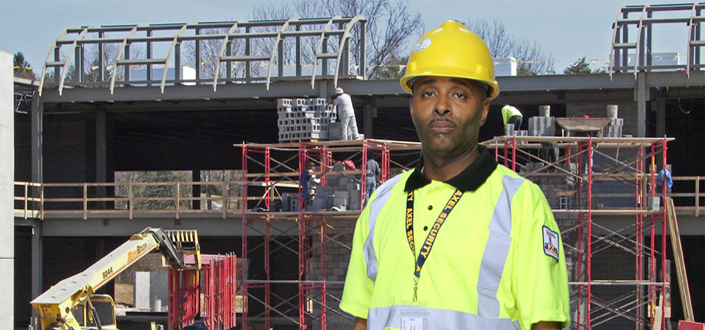 AXEL Protection Systems, Inc. provides unarmed uniformed security officers. We also offer plain clothes officers and security officers in blazers. We service office buildings, plants, factories, warehouses, trucking terminals, construction sites, stadiums, supermarkets and retail stores, although we do not limit our scope to these facilities.
Our officers are trained to protect the clients' buildings, grounds, vehicles and the contents of internal space from theft, vandalism, floods, fire, mechanical failure or other circumstances that could result in temporary or permanent loss or a reduction of value.
This general function is carried out by following loss prevention functions that are taught to our officers. Some important ones include:
Control truck traffic in and out of the site.
Make rounds to check entire area for vandals, trespassers, mechanical problems, floods and fire.
Control pedestrian traffic.
We investigate thoroughly at the time of our hire to determine exactly what the client's needs are. This enables us to service each client appropriately. As each client's needs are different, we work hard to give each client exactly what they require.
SURVEILLANCE
One of the more discreet services we provide is that of surveillance. We can observe your property to uncover employee pilferage or to intercept burglars in high crime areas.
We can fix perimeter holes ourselves and post signs on your property which let would be intruders know that the property is protected and patrolled by Axel Protection Systems, Inc.
We provide constant 24 hour supervision by trained supervisors. The three principals of the company also supervise the sites as this is a family business. We have a personal stake in each account no matter how large or small. Our supervisors and managers make unannounced stops at all sites at all hours.
These supervisors are in the field at all times. This allows us to have a supervisor respond in minutes to your site if an incident takes place or an alarm goes off.
PERSONALIZED SERVICE
Not being as large as some of the other security giants allows us to service our clients on a personalized level which cannot be achieved by the big guys. Our principals as well as our supervisors, learn the procedures at all of our sites.
We become on a first name basis with your management team and check in with them on a regular basis.
Initially, we do a complete security survey of your property and submit a list of suggested procedures to improve the security at your location. We then create Post Orders which are personalized to fit your needs.
THE PURPOSE OF THE POST ORDER IS TO:
Insure the guards' understanding of the general tasks you want them to perform.
Insure avoidance of guards performing unnecessary or undesirable tasks.
Act as a site training aide for guards that are unfamiliar to the specific rules at your location.
Provide a ready-reference for your management team to aid them in understanding security officers responsibilities at the site.
The security guide is reviewed by the client before they are put into final form and are updated by Axel when necessary. We also review and update your sign-in, pedestrian and traffic control sheets and create new ones if necessary.
COMMUNICATION
AXEL security officers carry state of the art Nextel two-way radios. In the event of an emergency, they have immediate access to 911 and the Axel supervisors on duty.
Knowing who to call is just as important as having the means to call. Our officers are trained to make emergency alerts in a written order of priority. At remote locations, they have written directions to read to emergency personnel. This avoids loss of valuable response time due to unclear directions. We do not rely on your in-house phone system. It is standard procedure to alert your company managers at home during any emergency.
We are committed to continually upgrading and improving our current systems. As security professionals we seek out the newest and most effective technologies to aid us in our stated mission- DETER-DETECT-REPORT.
Fire Guards • Security Officers with OSHA 10 hour Training
FDNY 1404 Compliance – No Smoking on Job Site. We know all about it – we've got it covered – we'll save you money. We've serviced Bovis, Judlau, AAH, Hunt, Tully, Kiska, RC Dolner and many more…
"Since 2002, I have been using Axel Protection Systems as my primary security guard company. They are professional and responsive."
FREE Security Assessment
Fill out our online assessment form to have Axel Protection Systmes, Inc. look into your security issues and give you their expert advice.

You'll be eligible to receive our many FREE Mets ticket giveaways!